Constipation is infrequent, irregular or difficult emptying of the bowels and is a common condition that can affect people of all ages. The severity and symptoms of constipation experienced will vary from person to person. Many people only experience constipation for a short period of time, but for others, constipation can be a longer-term condition that can be uncomfortable and can impact quality of life.
The Bristol Stool Chart, as shown below, is an easy way to understand whether you're likely to have constipation. Types 1 and 2 are typically classed as stools from someone suffering.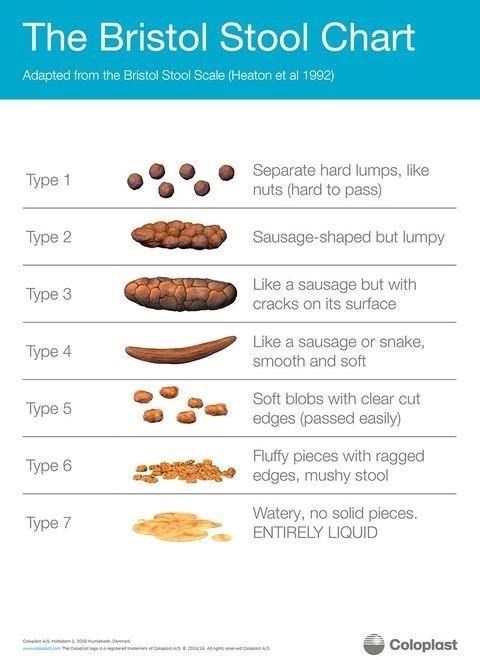 Constipation can have many causes and sometimes, there's no single of obvious cause. Here are some of the most common causes of constipation:
Diet - lack of fibre
Fluids – not drinking enough water or consuming too much caffeine or alcohol
Exercise - lack of movement
Stress
Some medicines and medical conditions can cause constipation, but it is advised that you speak to your GP to discuss this further.