Product detail
Ingredients
How to use
Warnings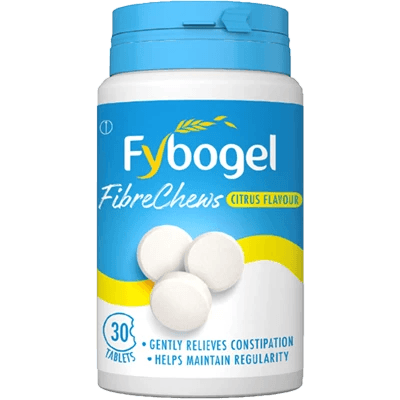 Fybogel FibreChews are tasty citrus flavoured chewable tablets that help relieve constipation and maintain regularity. The tablets, available in 30s or 60s, work naturally with the body and can be taken daily*.
This easy and convenient format can be chewed or allowed to dissolve in the mouth and can be taken on-the-go without the need for water or a glass.
This is a medical device. Always read the instructions.
Use for: Constipation relief and helps maintain regularity

Can be taken for 14 days*

Age: Adults and children aged over 6 years (see PIL for dosage in children)

Available in: 30s and 60s
Fibersol®-2 soluble fibre (1 g/tablet), sorbitol, mono- and diglycerides of fatty acids, hydroxypropyl cellulose, magnesium stearate, citric acid, corn starch, citrus flavour, silicon dioxide, sucralose, acesulfame potassium, aspartame.
Each chewable tablet weighs 2.75g and contains 1g of soluble fibre.
For oral use only
Adults and children over 12 years of age: up to 3 tablets in the morning and 3 tablets in the evening - up to a total of 6 tablets per day.
After taking the tablets it is possible to drink water or other drinks (e.g. fruit juice).
Please do not take more than 6 tablets a day.
For a full list of usage instructions, see the information leaflet.
Do not:
Exceed the recommended daily dose
Use the product after the expiry date stated on the package
Use in case of known hypersensitivity to one or more components
Talk to your doctor:
For use during pregnancy and lactation
In case there is a need for taking other oral treatments. It is anyway recommended to administer the product at least 2 hours away from other treatments
If you are still not feeling better after a regular intake of the product (at least 7 days of treatment)
If you face adverse reactions after discontinuing treatment
Contains 0.55 mg aspartame in each chewable tablet. Aspartame is a source of phenylalanine. It may be harmful if you have phenylketonuria (PKU), a rare genetic disorder in which phenylalanine builds up because the body cannot remove it properly.
For a full list of warnings, see the information leaflet.
More Products from Fybogel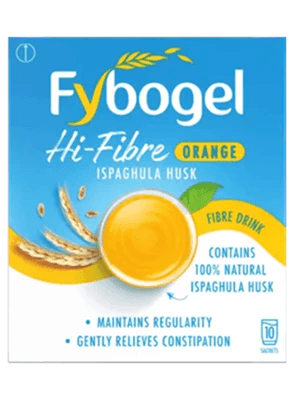 Fybogel Hi-Fibre Sachets
Relieves constipation and helps maintain regularity

Works naturally with the body

Usually acts within 12-24 hours
Useful Advice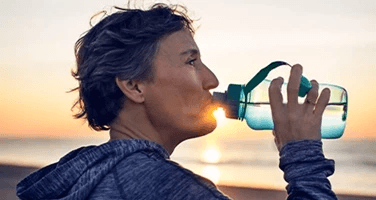 Breaking the Cycle of Constipation
Needing to flush away that feeling of constipation? Click to read about what you can do to help, as well as spotting the signs of constipation in your stools.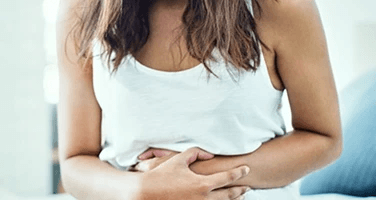 What Causes Constipation?
Constipation can have many causes and sometimes, there's no single or obvious cause. This article outlines some of the most common causes, from both a lifestyle and medical perspective.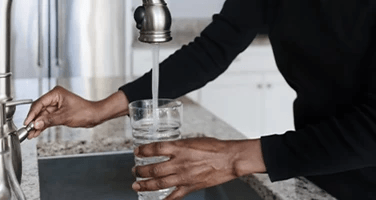 Treating Constipation
You can ease your symptoms at home by changing your diet and lifestyle. Use this article to find out how and, if that doesn't work, how to treat using laxatives.