Chickpea-based baked falafels in a wholemeal tortilla with a colourful salad and yoghurt garlic dressing.
Servings: 1 or 2
Cuisine: Vegetarian, Vegan substitutes.
Keep in an airtight container for up to 4 days.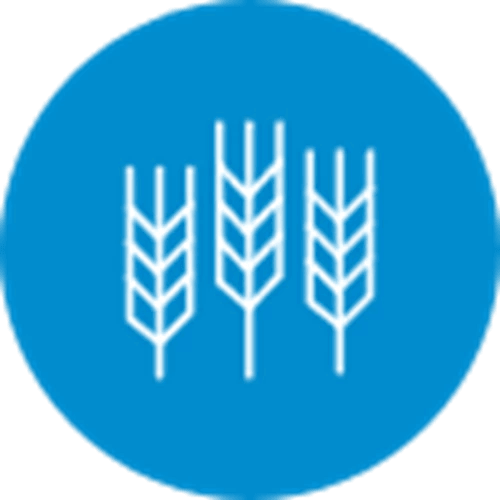 15g fibre per portion
Ingredients
400g tinned chickpeas (drained weight 240g)
2 tsp plain flour
20g fresh parsley (small bunch)
1 tsp olive oil
3 tsp olive oil (for baking)
1 medium red onion
4 tbsp natural yoghurt+
2.5 cloves of garlic
2 wholemeal wraps
1 tsp water
+Vegan alternative: plant-based soya yoghurt
Salad vegetables: red cabbage (100g), cucumber (100g), tomato (130g), yellow pepper (80g)
Instructions
Preheat oven to 200C.
Thinly slice the salad vegetables and set aside in a bowl.
Prepare a greaseproof paper lined baking tray and pour the 3 tsp onto the paper.
Add the chickpeas, onion, 2 garlic cloves, 1 tsp olive oil, parsley, flour and water to a blender and pulse until combined.
Season to taste, then form into 8 balls, placing each individually onto the baking paper, once complete.
Roll the 8 falafels around the baking tray to coat in the olive oil.
Bake falafels in the oven for 10 minutes, then turn oven down to 150C and bake for a further 10 minutes.
Meanwhile, mince the remaining garlic, mix through the yoghurt and season to taste.
To serve, pile the salad vegetables into the wholemeal wraps, top with the falafels (4 per wrap) and drizzle over the garlic yoghurt dressing.
Nutrition
+including sugars naturally occurring in fruits, vegetables and milk products